What is Your Position in the Star Wars Galaxy?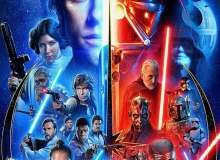 From Bounty Hunters to Jedi Knights, the Galaxy has endless opportunities for an interesting way of life. These questions will help you discover where you might fit best in the Star Wars Galaxy. Remember that this is only a suggestion, of course you can still be a Jedi!
Choose wisely in these following questions. Your future in the Galaxy depends on it! Let me know what you got in the comment section down below! Thank you for taking my quiz!
Created by: femilymems