What Harry Potter Character do you look like?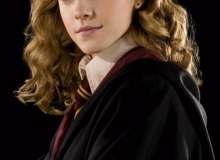 This quiz will let you know who you look like in the Harry Potter movie! Will you be Hermione Granger with bushy hair? Will you be Harry with glasses?
Be honest and the truth will fly upon you! Don't be so sad about the results! NO NEGATIVITY IS IN THE RESULTS! This is for fun! PLEASE ENJOY THIS WONDERFUL AND AMAZING QUIZ!!!
Created by: Jimin Kim