What Hairstyle Should You Get? (Girls only) (Three types)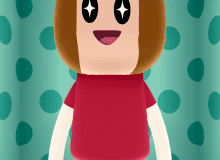 This is a quiz about different hairstyles that you might want to consider helpful. You could actually get one of these hairstyles! Lol!!!!!!!!!!!!!!!!
These scores don't matter because all of these hairstyles are pretty cool! This is my fourth or fifth quiz I've ever made so I would appreciate it if you give this quiz a good comment and rating. Thx!!
Created by: Emily