What Furry Could You Be?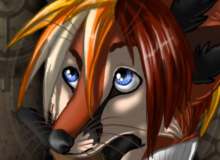 Hello there fellow furry, or new furry... whatever you may be in that sense at least. Anyways this is a test to find out what kind of furry you might be or at least should be. But keep in mind that there are three results. So it's not extended possibility.
I should probably mention this before you start the test, so don't start just yet! Ya hear? Good. Ok once you finish the test and find that the result you happen to get does not fit you right you may go ahead and retake the test if you wish Also if you wish, you can check my other tests.