What's your fursona?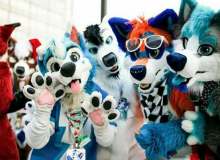 Here's a simple little quiz I made that will (at least try to) match you up to a fursona species based on your choices! This is obviously for entertainment purposes only, so if your results are inaccurate, sorry!
A fursona is, in furry culture, an animal character that represents you. As such, it's best to choose an animal that you feel best represents your personality, not just your looks!