What Football Position Should I Play?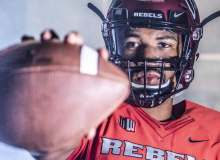 This quiz is intended to present football players with what position is the right fit for them and analyzes their strengths and weaknesses. It is to be used to place players in correct positions on the roster and on the field
Begin this quiz to find out more about yourself as a football player and the position that naturally fits you. All results have proven to be accurate and this quiz is essential to put you on the road to the NFL.