What fantasy creature are you?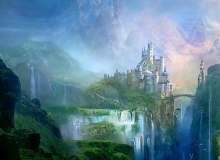 Interested in what fantasy creature you are? Take this simple quiz of ten very carefully selected questions and find out for yourself... Good luck!!!!
Be sure to answer each question truthfully, to get the most acurate outcome. Lets hope its what you had expected! We wish you best of luck! And have fun!
Created by: RedstonePirate