What English Discipline suits you?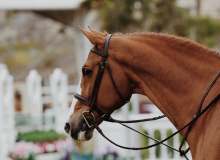 There are many disciplines and types of Equestrians, but which one are you? You can acquire four results: Hunter, Dressage, Showjumper or Pleasure Rider!
So, which one will you be? Will you be a graceful Hunter, a precise Dressage rider, a speedy Showjumper or a content Pleasure rider? Take this quiz to find out! Good luck!
Created by: EquineFreak