What Elena of Avalor character are you?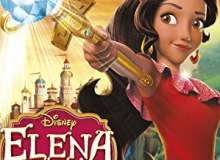 Lots of people watch Elena of Avalor on Disney Channel. Most people wonder which of the many characters they are. Some just assume that their Elena, or Skylar, or whoever is their favorite.
But, now, you can stop assuming. Thanks to this amazing quiz, you can find out which Elena of Avalor character you really are! Oh, and by the way, I didnt include every character. Sorry, it was an accident.
Created by: Vampirina