What Dragon Will You Ride On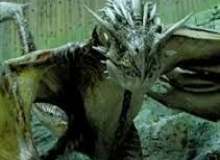 Do you ever wonder what dragon you should ride on? Well, you are lucky because you get to find out what dragon you will ride on. It might be the Light or Night Fury. We don't know! Take a look and see what dragon is perfect for you!
We all know about How To Train Your Dragon right? I know that the thumbnail for this quiz is the Hungarian Horntail from Harry Potter but this is, How To Train Your Dragons!
Created by: Filzah Holman