What Doki Doki Literature Club Character Are You?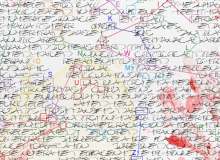 What Doki Doki Literature Club character are you? Possible results are Natsuki, Sayori, Monika, Yuri, and MC / Protagonist. There are spoilers in this quiz, please don't take this quiz if you're planning to play and don't like spoilers.
This may seem a bit rude, but personally I hate MC so I hope you don't get him. If you get Monika or Sayori, I love you. If you get Natsuki or Yuri, I also love you.
Created by: innacurate quiz