What DBD Character are You?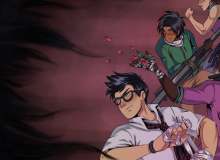 This is a DBD-themed quiz that tells you your to-go survivor you are best at playing. The current survivors listed are these survivors:. Dwight, Meg, Claudette, Felix, and Jake. I hope you enjoy playing with the survivor you got!
Please beware that this is my first quiz. I have some experience making quizzes, but not much. I'd like to give a shoutout to all you GoToQuiz people! I love all of yall and hope you have a great day! Bye <3!
Created by: Aliyah Sanders