What Beanie Boo are you?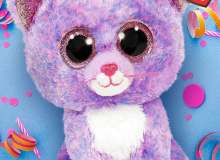 This quiz will tell you what BEANIE BOO you are! Take the quiz and see what beanie boo you are! If you like beanie boos take this quiz! There are 10 questions that you will answer!
answer all the questions to find out which beanie boo you are! These are the results: Slick, Kiki, Harmony, Bugsy, Cassidy. All these BEANIE BOOS are nice and would make a good friend!
Created by: CuteQuizGirl