Witch Ty beanie boo are you?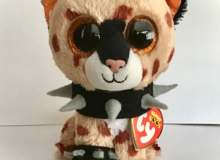 Do you like fun beanie boos and more? then try this quiz! you can get Tabitha, Ramsey,Rodney,Lainey. Are you glamourous, cool , sneaky, calm and a lot more!
Have you ever wondered what beanie boo suits you the most? well if you have try this quiz full of fun questions that even your beanie boss will like i am sure!
Created by: AC