What Band Section Are You In?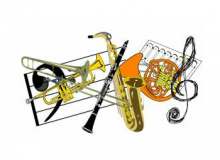 Here, you will find out what band section you're in. Or will be in. Or whatever circumstance you're in . . . you get what I'm saying, Basically, take the quiz, get your section.
And my computer wasn't being stubborn today, so you get pictures with your results! Yippee! I have no idea what else to put here. Some people are very good at filling this part out, but I'm not.
Created by: dragonsfire