Ultimate Marvel Quiz - How Much Do You Really Know?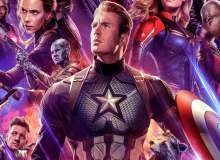 Think you know everything about the Marvel Cinematic Universe? Take this fun-filled quiz to find out just how good you really are! This quiz does contain spoilers, so beware!
Don't forget to recommend this quiz to your friends, family, and anyone else you know! Also, please check out my blog! Thank you for taking this quiz!
Created by: JustMeAgainstWorld of JustMeAgainstTheWorld
(your link here more info)