The Book of Ephesians - Quiz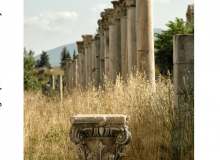 May 2018 we read the Book of Ephesians! It's a wonderful book of the Bible full of instructions that relevant to our everyday lives today. Test your knowledge of this amazing book of the Bible!
So, you've read the Book of Ephesians! Now it's time to show off what you've learned. Celebrate your knowledge! Be the first to answer every question correctly and win a cash prize!
Created by: Dona of The Book of Ephesians - Quiz
(your link here more info)