Taylor Swift Lyrics Quiz!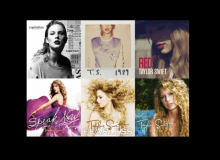 Test your Taylor Swift knowledge here. You could try and beat an old score, try to beat your friends, or just do it for fun! Either way, enjoy, comment and rate.
If you get a low score, that's fine, you just need more practice on learning the words (and remembering them)! Also, check out other quizzes about Taylor Swift too if you want.
Created by: Destiny.W