Social Credit Score Test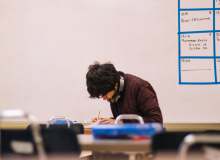 This is the social credit test (unofficial). You will need to answer these questions in order to get a result. There are about 15 questions that you will need to answer. I also couldn't find an other picture.
I hope you will enjoy this quiz.Disclaimer: This test was made for entertainment. I do not intend to make anyone angry or sad. Anyways, i hope you have fun doing ths quiz.
Created by: TestMaker193