ShoutOuts Meh Bruddahs, Come on, Buds!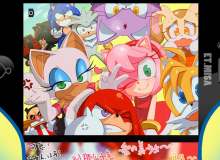 Me/K: This is a Shout Out quiz to meh bruddahs! Who knows, you may be in it! Everyone in this quiz is awesome and cool! They are so supportive and AMAZING!
Me/K: I also added some shorts too, XD, their stupid but I mean, it makes this quiz more interesting! I hoppe you enjoy and have a good day! ENJOY!!!!!
Created by: Sonic Tails Lf