POOP BRAIN!!! MWAHAHAHAHAHA I'M BORED!!!!!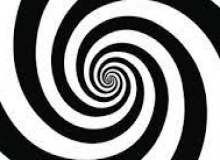 jrjilewakowek;lgebkhjaewskjkl;k;ldfjklashjbwaehjjaklsdklsk;dkoeaopkawjjksadmkmk;lgdkl;wahkjasdhjk;ljlkesjkwajlkdsaklmsfdjklaljwibkhawdsnljkk;lgerawjhawehkjklsdfklasdklm
jieiaehjksdfklklefasdkldfsbkjsfdkjlaskld;wadhkjgdjklfdmesfbjweqhbjajsidlklmdflkmfsdawklmawehjeshjhkjdflaklasjhbasenjjlksfaewhhbjdsfzokp;k;lgfasghghaeskjljlkase
Created by: KrazyGirl765
Rate and Share this quiz on the next page!
You're about to get your result. Then try our new sharing options.
What is GotoQuiz? A fun site without pop-ups, no account needed, no app required, just quizzes that you can create and share with your friends. Have a look around and see what we're about.