My Little Pony (G1-4)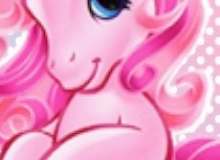 My Little Pony is a toy line and media franchise mainly targeting girls, developed by American toy company Hasbro. The first toys were developed by Bonnie Zacherle, Charles Muenchinger, and Steve D'Aguanno, and were produced in 1981. The ponies feature colorful bodies, manes and a unique symbol on one or both sides of their flanks. Such symbols are referred to in the two most recent incarnations as "cutie marks". My Little Pony has been revamped several times with new and more modern looks to continue its appeal to the market.
Over the years, My Little Pony has gained ridiculous popularity. It is one of the most well-known series of toylines, films, and television series. This quiz tests your knowledge on the history of My Little Pony. What are you waiting for? Skip right into the quiz and prepare for your results.
Created by: Jayfeather310