Impossible Fairy Tail quiz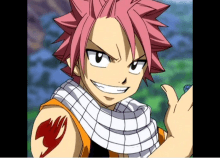 This is a quiz that is only for REAL Fairy Tail fans! Before you take this, make sure you know every detail! I love Fairy Tail so much! That's why I created this quiz! I really hope you enjoy it as much as me! I wish you good luck and hope you remember everything about FT as you take it!
Just stay calm and no cheating! See if you can surprise me by getting 100%!!!! I really can't wait to see your results!!!!! Prove your a true Fairy Tail fan!!!!!! Good luck!!!