How well do you know Warriors?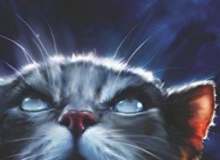 This quiz is all about Warriors, a book series made by Erin Hunter. This quiz talks all about different books in the series, and quizzing your knowledge on it.
If you haven't read the books before, I wouldn't recommend this quiz. It contains bits and pieces of the books leading up to The Sight ( Series 3 ). If you are not past this book yet, this quiz will have spoilers. Please enjoy!