How Well Do You Know the Sammy Keyes Books? ( No spoilers)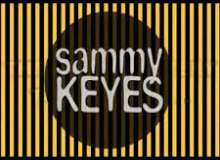 Hi guys! This is just a pretty simple quiz to determine how well you know the Sammy Keyes series. I tried to make it easy to hard. Just click which answers you think are right!
I hope you guys like the quiz! There are no spoilers and the Quiz questions only goes up to The Power of Justice Jack. If it is farther than forgive me.