How well do you know Swordigo?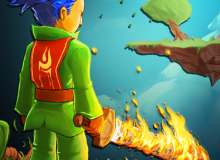 Swordigo is a nice game, if you didn't try it already please try it, I hope you like it like I do! Have fun with this quiz. Please if you can, give a good rating.
Also I am from Greece so please if you see something wrong, please post a comment. And if you want you can send some ideas for more game quizzes like this one!
Created by: Christine_An