How well do you know Nyx from Fire Emblem Fates?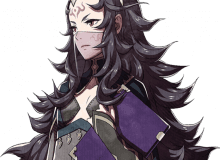 How well do you know this obscure magical girl from the popular Fire Emblem Fates? Well go ahead take this quiz if you're itching to find out! This is for all of you die-hard Nyx fans willing to test your mettle. If you're not confident then take a few minutes to learn what you can and then come back here and give it a shot!
I will tell you this now- this quiz is not easy. It will be unforgiving and it's not my fault if you didn't know that about her. Now you do lolz. In the end just try to enjoy your results and maybe you'll learn a thing or two!
Created by: Byleth Eisner