How well do you know Michael Jackson videos?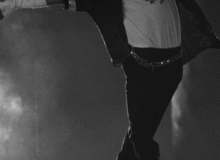 Michael Jackson is a great person. He made many great record-breaking music videos and the greatest music videos of all time. The most famous is perhaps Thriller.
Take the quiz to see how well you know Michael Jackson's videos. He liked to call them short films. I'm Michael's girlfriend and I will explain more at the end of this quiz.