How Well do you Know Me? (2020)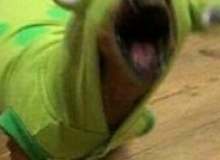 Hi, welcome to my How Well Do You Know Me quiz, 2020 addition. It's been yeeeaaars since I made one of these things, but I'm honestly just trying to level this account up, and what subject do I know better than myself?
Anyways.. Be sure to read each question carefully before selecting your answers. There are no trick questions but there are partial credit answers. Best of luck to you.
Created by: Chainsaw