How Well Do You Know Harry Potter?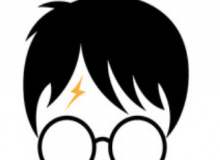 This is a Harry Potter Quiz. Have you always wondered how well you know Harry Potter? Have you always wondered if you should reread the series? Well, today you will find out.
Answer the questions. There are 11 questions. Some questions may be tricky, so be careful. But, most of them are easy. At the end you will see your results. Focus to get an accurate score. Have fun.
Created by: HarryPotterFan