Which Harry Potter Character Are You?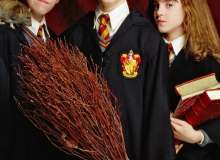 Have you ever wondered what Harry Potter character you will be? Well today you can. This Harry Potter quiz will show you who you are once you answer the questions.
Now just to make sure have you read all the Harry Potter books because this quiz involves parts from all of JK Rowling's script. You be able to learn about the Harry Potter characters and their personalities.
Created by: Emilia Catanach