How Well Do You Know Fairy Tail?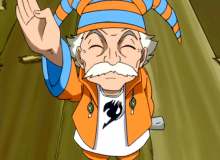 Want to know if YOU know about Fairy Tail? Put your knowledge to the test, by completing this quiz and (hopefully) getting a 100%! Best of (love and)luck(y)
Also,if you want to take more quizzes by me, search hogwarts house tests, or unicorn tests! Keep on watching anime, and P.S., you should TOTALLY check out Voltron! Peace out!