How well do you know Billie Eilish?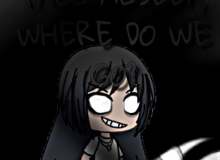 Hello!!! I am here to show you if you are a true avocado or not!! This quiz is fairly easy for true avocados! Good luck everyone!! Thanks for checking out this quiz!
I trust everyone to not look any answers up!!! Thanks and have fun! If you look up the answers I see no point in taking a quiz if your just going to cheat! So there is that!