How Pro Are You In Mobile Legends: Bang Bang?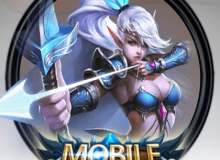 Mobile Legends: Bang Bang is an online multiplayer battleground game with a five-versus-five arena. It is a strategy game that needs quick decision-making ability and the skill to work in teams.
This quiz is hand-designed to test how much skilled are you in the game. There is no single correct answer to some questions. You'll be placed in situations and your decision-making ability will be tested.
Created by: Jeeshan