How much of a cat are you?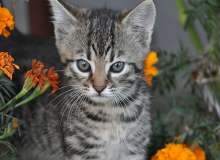 Have you ever wondered how much you are similar to a domestic cat? Cats have been domesticated for thousands of years, and they have changed a bit. Are you like a cat?
Take this quiz to find out. Disclaimer: if any of the questions or scenarios offend you, take note that all of the questions are for fun, and the scenarios are completely fiction.
Created by: Zephyrroi of YouTube Channel (I quit...)
(your link here more info)