How much does draco malfoy love you?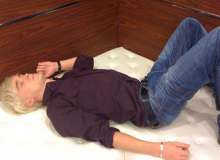 Hey!take this quiz to see if draco malfoy love's likes or hates you! Are you just anot pansy parkinson? Or are you his soulmate! Answer these questions and I will tell you!
Are you dracos type? Well find out! I believe draco was not evil and he was just misunderstood, either way he is super hot! And so is Tom Felton! Ps. I am a true Potter head!