How much do you really know about wolves? How wolf are you?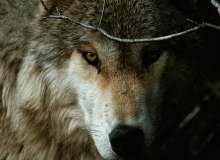 Test your wolf skills on this quiz!!!! All you have to do is answer all the questions and see if you are a true wolf, wolf lover, or wolf fan!!!!!!! Good luck!!!
How much wolf are you??? Do you say you know a lot about wolves??? Test your knowledge here and find out!!!! Warning: your friends may no longer think you do if you flunk the test!!!
Created by: I love wolves