How Much Do You Like Classic EPCOT?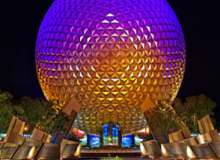 Do you know anything about classic EPCOT? Take this quiz to see your skills an see if you are a EPCOT master! Once you're done, you'll see if you are the master!
Made by NintendoCraftCEC. Dedicated to all the EPCOT fans out there and HorizonParks, the best Minecraft server of all time. Hope you enjoy the quiz folks!
Created by: NintendoCraftCEC