How much do you know about your cat?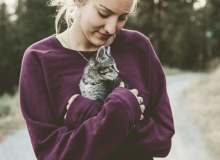 Did you ever wonder how much you knew about your cat? Take this quiz and find out! Created by a cat owner (me), this quiz will be pretty accurate! ( bonus at the end had no effect on your score)
But even if your score is not what you wanted it to be doesn't mean your cat doesn't love you. And this is just a quiz so I recommend not to take it too seriously. Happy Quizzing!
Created by: Kat Nari