How much do you know about The Simpsons?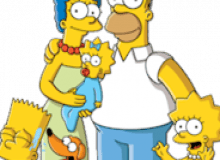 So, you're reading this apparently. Now I have to actually write something *shakes fist*. Anyway, this is just a fun quiz I made about the Simpsons, 'cuz they're my favorite show.
Sooo, in this quiz you're just gonna answer questions about the Simpsons, and then you'll get your score. You might be able to brag to your friends about how well you do (although that's a weird flex) or maybe you'll have to hide your shame of being uncultured in the art of Simpson. Welp, let's go!
Created by: Creative Name