How homeschooled are you?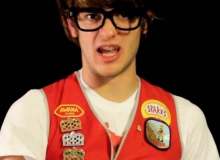 There's much more to "being homeschooled" than just getting your education in your house. Even if you go to public school, you still could have a homeschooler personality.
So just how homeschooled are you? Take this quiz to find out. As a lifelong homeschooler, I have lots of experience with what makes someone truly "homeschooled." The answer may surprise you, so dive right in!
Created by: Hiccstrid of tumblr
(your link here more info)