Hogwarts life (girls only, short results, marauders era)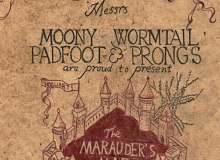 Hello. I know my quizzes are really bad and this is no exception but hey. I actually started this a month or two ago and came back today to finish it.....
The marauders era...Filled with mischief and magic. What part will you play in the unsaid story? Take this quiz to find out. Ok now let's actually begin.
Created by: Bunnylover303