Harry Potter Sorting Quiz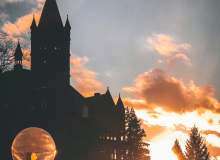 Hello Potterheads! There are a lot of Harry Potter sorting quizzes out there. This isn't the real thing and I apologise in advance if the material is bad.
You probably know what the four houses are so I'm not even gonna bother explaining them. There is a couple of roleplay questions. If you want more do tell me.
Created by: HarryPotterFanGirl