Guess the Pixar/Dreamworks Movie by the Song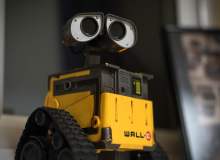 Hi, welcome to my quiz where you will be asked lyrics to a song and must guess the movie those lyrics came from. You will have to choose from 4 answers. In addition to Pixar/Dreamworks, the last 2 questions will be from Disney (and they're pretty easy!).
Yes, I researched everything before I made this quiz, so all the answers are correct. NO CHEATING or there will be consequences. Good luck and remember... Do not cheat!