Get a Daniel! (Quiz for fun)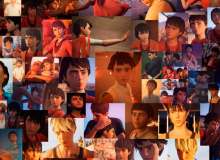 This quiz is just for fun 😀 I made it because I was bored and because I haven't found many quizzes about Daniel on the internet, and he's my favorite character from LiS2!!!
The main idea for this quiz was thanks to a post from user minapenna on reddit, I loved her quiz (go check it out if you haven't)!! Also I'm sorry if the results aren't so accurate or the quiz was exaggerated. It's been a long time since i've done something LiS2-related.
Created by: Hi