Fingers Crossed: The Prologue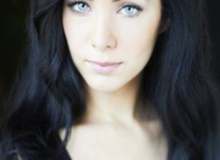 Hey guys! So, as you know, this is my first horror story/romance, so lemme know what you think. Here's a tiny backstory, since you won't get it at all if I don't explain.
Vivian Louis, the main character, is a special girl. Her and her sister, Darcy Louis, will soon become very familiar with the supernatural world, and Vivian will meet four amazing vampire slayers.
Created by: ghettobabe4ever