Are You Heaven Bound?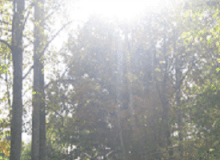 Most people believe "I'll get to heaven,IF: I do enough good things to outweigh my bad things, I walk down an isle in a decision for God, and/or I say a prayer inviting Jesus into my heart." But how does a person KNOW for SURE if the action resulted in a truly "eternal-life-giving" event - a real heart & soul conversion?
This test may help you find the weak places that need to be strengthened or clarified so that you CAN be sure of your commitment to the truth of your confession and trust in Jesus. The thought-provoking questions are designed to challenge what you believe and why you believe it!
Created by: Colleen Jarvis