Ever After High: Which Character Are You?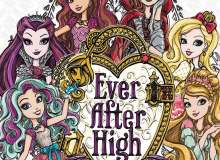 Ever wonder which of these determined, proud, friendly, clever, silly, gorgeous, attractive and graceful students of Ever After High you are? Are you a Rebel or a Royal? Raven Queen or Apple White? Find out in this amazing quiz.
You have probably taken a bunch of other quizzes about Ever After High, but I promise you that this one will assign you the perfect character to fit your personality. Have fun!