Dragon Cave Dragon Sub-Type Quiz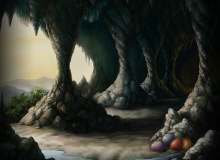 On the website dragcave.net, you can collect different breeds of dragons. These dragon breeds are divided into different sub-types based on their characteristics (see [no urls]). Dragon sub-types are based on size, temperament, physical characteristics, etc. etc.
Since you couldn't possibly include all the different dragon breeds, it's much easier to just figure out morphology. This quiz will tell you what type of dragon you are. Are you a leviathan? An amphiptere? A wyvern? Take this quiz to find out.
Created by: Anon Ymous