Do you know warrior cats?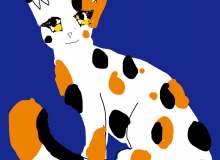 Ok so I'm done making a warrior cats quiz! I hope you enjoy this! It has 19 questions and is a little difficult! Good luck! You might need it.(Warriors)
Do you have what it takes? Are you smart enough? Good luck if you dare to take this warrior cats quiz! It reveiws information from the warriors books!
Created by: Spotsky